VPN Vs Web Proxies – Choose the Best Option
It is natural for you to get confused between the solutions provided by a web proxy (anonymizing) and a VPN while seeking online security. It will take some time before you understand their difference and the time to use each one.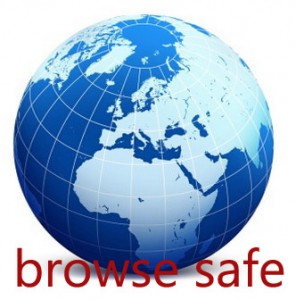 The challenges
You often face a tough challenge while choosing between a web proxy and a VPN. One of the foremost steps you must take is to create a list of reasons for which you need to protect your identity and for protecting the online connectivity. For you, the most important thing is to identify the direct problem in easier terms. This article is meant to guide you and protect your interests.
Who are you afraid of?
At the beginning, you'll be asked to create this list of reasons why your identity has to be protected. This list in turn will help you decide whether you need a web proxy or a VPN. You must know that a VPN (virtual private network) yields the biggest form of anonymity protection. In order to establish a secured platform for online connectivity a secured portal is being provided by VPN; this is pushed against its personal server and is encrypted. The various processes used by your computer are being secure by VPN. In comparison, the processes used by your computer are not protected and secure by anonymizing proxies. Whenever any desktop email client (Outlook Express) sends and email, it is not protected or secure by a VPN. Similarly, any online connectivity that doesn't involve your internet browser will not be protected. In the event you wish to protect your IP address you may consider using anonymizing proxies. Alternatively you may achieve total protection through a VPN. All you need to do at this juncture is to determine the level of protection that you actually need.
Beware of online processes which don't need your browsers
You may be inclined towards playing internet poker or using chat software. Anonymizing proxies don't protect such software; it is then that you need these connections to be shuttled to your personal server via VPN. You should not use a browser; rather you may take a glance at your list and check out things that need online support. These connections need to be protected with the help of a VPN. It won't be possible for you to connect without using these protective measures all of a sudden.
This article was contributed by Andy at http://www.theninjaproxy.org/